Chuckanut 50k: Two Chapters on Changing Behavior
Chapter I: Getting Back on the Horse In spite of my deep familiarity with the race and the course, uncertainty defined my approach to this year's Chuckanut 50k.  The latter half of 2012 was a running disaster for me with two ignoble drops in 2 months time - drops that that more likely should have been DNS's.  Life in Missoula is fantastic, but I've been running in a new climate,...
Deep Off the Grid
Just back from 4 spectacular days in the Beartooth Mountains.  I was lucky enough to be included in a Patagonia alpine design team retreat.  Thought I am certainly not an expert skier, I do extensive testing of baselayers and shells that overlap significantly with the alpine line.   Walker graciously extended the invitation and I jumped on it.  So glad I did.  Those mountains are spectacular! We...
Nana Korobi - ya oki: A Two-Chapter Recap of the...
(Note: I started this post while sitting somewhere in the Narita Airport…then finished it today in Missoula) I'm enjoying a brief gap in flurries of travel.  I could catch up on work and writing and all that, but since the ups and downs of my last few days are consuming my thoughts, I figured I'd do some documenting. This really should be two blog posts, so I will offer two...
Shintesu 5 Mountains Race
Quick update here…I made it to Japan for the Shinetsu 5 Mountains Race.  With the fire smoke in Missoula getting worse, we loaded up the family and drove to Seattle on Wednesday after class.  After a nice evening with family and morning jog with Maggie (our first jog together without the kids in over 2 years!), I hopped a 1:00 PM flight to Narita (Tokyo) on Thursday, arriving at 3:00 PM...
Watch
Some cool new product videos from Patagonia - The Light Flyer Jacket and the Thermal Flyer Shirt.  Both are outstanding new additions to the fall 2012 line.  These were shot Olympic National Park.  Cold, wet and hard - that's winter training in the PNW! Great to work with Bryan and Tim from Reel Water Productions
A Poor Plan, Poorly Executed
Short story:  This past weekend I tried to do to things - Jerker's and jLu's wedding and the Angeles Crest 100 - and I did both of them poorly.  I didn't fully engage in the wedding of two great friends and AC was a complete bust. Longer story:  I should have seen this coming.  Life has been thick these last few months: the loss of Maggie's father, McMahon's death,...
Prepare to Enter Hyperspace...
Perhaps it's a function of the endless winter weather here in Seattle.  Every year I somehow arrive at July 4th wondering what happened to the Spring.  It still feels like March outside… This year the Spring has been particularly blurry.  Lots going on, mostly good, but keeping this blog, let along my own consciousness, up to date has fallen by the wayside. So let's review: ...
RIP McMahon
There is a void in our home.  It's most salient in the early morning when Piper nags to be fed.  Before Charlotte and Ainslie and Piper, McMahon was my wake call.  His raspy and incessant howl would give way to an equally powerful purr the moment wet food touched his bowl. Nourishing that little guy every morning was such a routinized component of my existence that suddenly not doing it...
Squak Mt 50k Race Report...sure, why not?
I train a lot at Squak Mt.  It's one of my favorites because of it's surprising solitude, rugged relief, old growth groves, and easy accessibility.  So when I found myself at the end of a solid three-week building phase of training, the notion of a long run at Squak - with lots of up and down - fit the program well. It just so happened that Roger and Yumay and the Evergreen Trail Run...
Family Weekend at Hood Canal
Lots of fun stuff to shoot…here are some of my better efforts.
Chuckanut 50k: Best of times, worst of places
What a fantastic event!  After Chuckanut last year, Krissy told me she was cooking up something special for this, the 20th Anniversary year and her 10th as RD.  She wasn't kidding.  A huge number of runners, including the deepest field I've ever seen as well as an inspiring number of first-time 50kers, toed the line on Saturday. I think the official count was 696 starters or...
Another shot from today...I couldn't resist!
Ainslie walks Piper...or Piper walks Ainslie?
Chuckanut Goal Matrix
Some goals for this Saturday's Chuckanut 50k: 1.  PR 2.  Don't get chicked 3.  Outperform my UltraSignUp pre-race ranking 4.  Not pass Paps in the last 1/2 mile It will likely require 1 to accomplish 2, but 1 might be tough with sloppy course conditions.  How the difficulty of 2 is affected by those conditions is unclear.  3 might take both 1 and 2 or neither.  4 might take 1, 2...
Ainslie Turns 2...and Hones Her Negotiating Skills
We officially celebrated two years of Ainslie on February 16th…with two nasty ear infections and a long night at Children's Hospital Urgent Care.  Such fun. This past Sunday, however, we celebrated proper with a super-fun party at Moon Paper Tent.  The players from this children's theater did a fantastic job of guiding Ainslie and her friends through a bunch of really fun...
The Chuckanut 50k: 10 Reasons Why You Need To Be...
10.  Stacked: Chuckanut has become the most competitive 50k in the country and the start list this year is a who's who of trail and ultra running.  If you want to race against the best or see them in action, you can't miss this one. 9.  Flawless organization:  Krissy is one of the best RDs around.  She puts on a great event and does her best to make sure EVERY runner has a positive...
Watch
#1 on the Angleman Top 10 right now…
Watch
Patagonia's Spring 2012 Trail Running line just hit the shelves last week.  Some incredible new stuff!.  Back in September we shot some video testimonials for various products.  Check out these two spots about the new Forerunner shirt and the redesigned Tsali  2.0 trail shoe.
Goodbye Chuck...
It's been a Dickensian few weeks for us.  Six weeks to the day after Charlotte's birth, we lost Maggie's father, Charles Earl Hansing.  He was a great man and is desperately missed. Although there are a great many things about Chuck that I could reflect on, two in particular, stand out.  First, he was the most positive person I have ever met.  In the 16 years that I knew him I...
A Toddler's Version of the Republican Primary
Over the last several weeks Ainslie has developed quite an entourage.  We can't go anywhere without Elmo, Baby, Rabbit, and Mouse. It occurred to me that this posse has much in common with the remaining candidates for the Republican nomination.  Elmo has been the favorite for a long time, but doesn't seem to be able to capture Ainslie's full attention and devotion.  The three...
2011 Top Eleven
#11: Yep, it goes up to eleven…simply because this year I celebrated 11 years of marriage to my best friend. (NOTE: to make an 11 you need two 1s, which is exactly what I have/need in this list. The first #1 is of course my beloved wife of 11 years, Maggie and the second #1 is…see below…) #10: Patagonia Athlete Summit: We finally got this disparate band of ultrarunners...
Christmas Cheer
Some images of our second Christmas with Ainslie and first with Charlotte… Hanna Anderson Ad… Cousin Lindsey…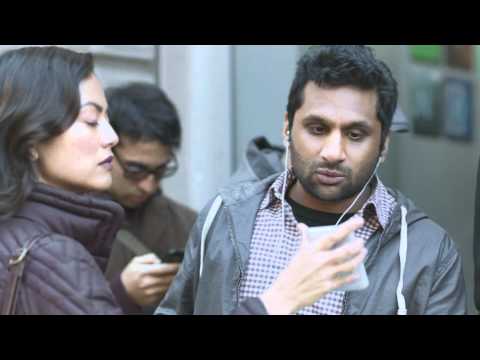 Burning My Wings at the Grand Ridge 50k
Since Vermont back in July, life has been consumed by job search, dissertation and other research, family, and preparations for the arrival of baby #2.  I did sneak in a great week at the Gore-Tex TransRockies Run (and I owe you all a race report), but during this time running has been fairly sporadic.  The travel and stress of the job search coupled with some late season cumulative fatigue made...
Great offer from Nuun!
I've been sponsored by Nuun since 2007.  Love the product and the fact they are local. They're running a great special right now on multi-packs.  Click on the image below to get the special pricing.
Montana, Dental Floss, and Job Creation
Of the few who read this blog, perhaps you have figured it out from my obscure (READ: not funny) jokes and arcane references.  Others, perhaps, are just not paying attention.  It is time, however, to take control of the message and officially announce that I will not seek the republican party's nomination for President of the United States of America. Oh, wait…I'm confusing...
Sticking up for the 1%
One of my closest friends has been hard-hit by the recession.  He owns and operates a small business that manufactures and installs teak decking for yachts.  Although the super-rich have only gotten richer, their yacht consumption has apparently slowed. So here is finally one example of the 1% creating jobs.  If they aren't buying yachts, there ain't no jobs for the people building...
How to get a toddler to sleep
Hey folks…need some help here.  For those of you who rolled your eyes exclaiming how easy an infant Ainslie was, you'll get a kick out of this.  She's learned how to escape the crib and has turned insomniac.  We've changed the crib out to a toddler bed and she's grown very resistant to falling asleep in the evenings, something she had no trouble with before.  Now that...
Tiger Mt in November
Idyllic autumn conditions at Tiger Mt this morning:  cold, crisp, and clear.  Although I am suffering from a nasty head cold and a bit stiff from yesterday's singlespeeding adventure, it was great to get out and feel the fall air.  Memories of childhood in NH and our future in MT abound…
Simplify
Since I've been failing so miserably at regular blogging and Apple is phasing out MobileMe webhosting and iWeb publishing, I decided to try a simpler approach with Tumblr.  We'll see how it goes…